A magical place for a wedding
The Villa Bork Manor is a beautiful historic venue perfect for your unforgettable wedding in a magical setting.
You have the romantic grounds of the manor house, a beautiful green park and a choice of two wedding reception options.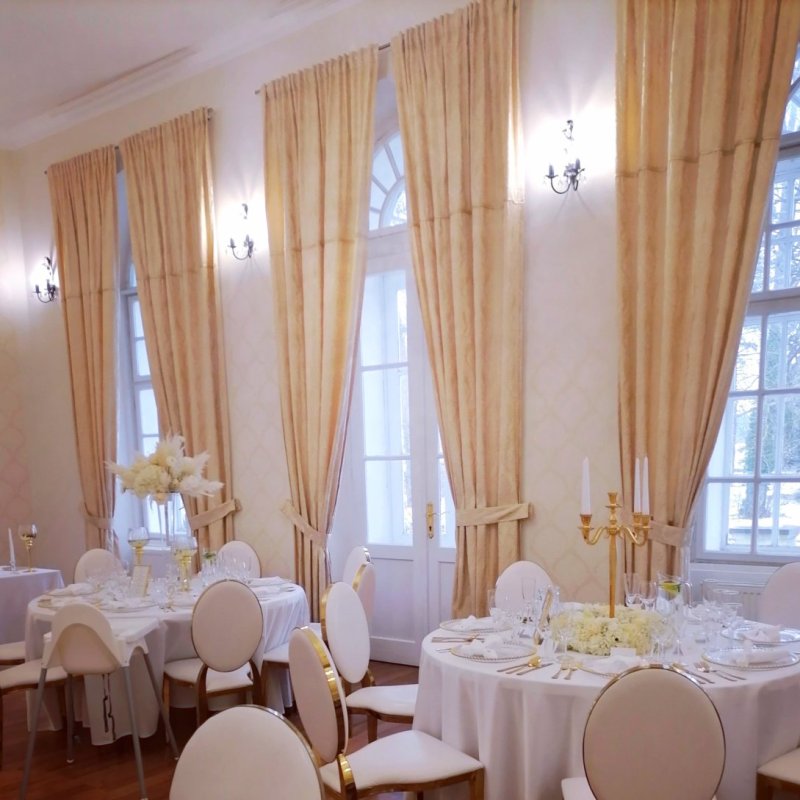 A wedding at Villa Bork is magical at any time of the year.
If your dream is romantic wedding in a chateau style, then you will surely be thrilled with a wedding in the interior of a chateau.
The elegant Piano Nobile room with its high, arched windows is suitable for a wedding reception with a capacity of 40-60 guests.
Wedding in the Manor Park
Behind the manor house is a picturesque park, which is an ideal place for weddings under blue skies during the beautiful summer.
It is a perfect oasis of peace and romance and itsmagical atmosphere is suitable for organizing not only your wedding reception, but also a wedding reception or various cocktail corners.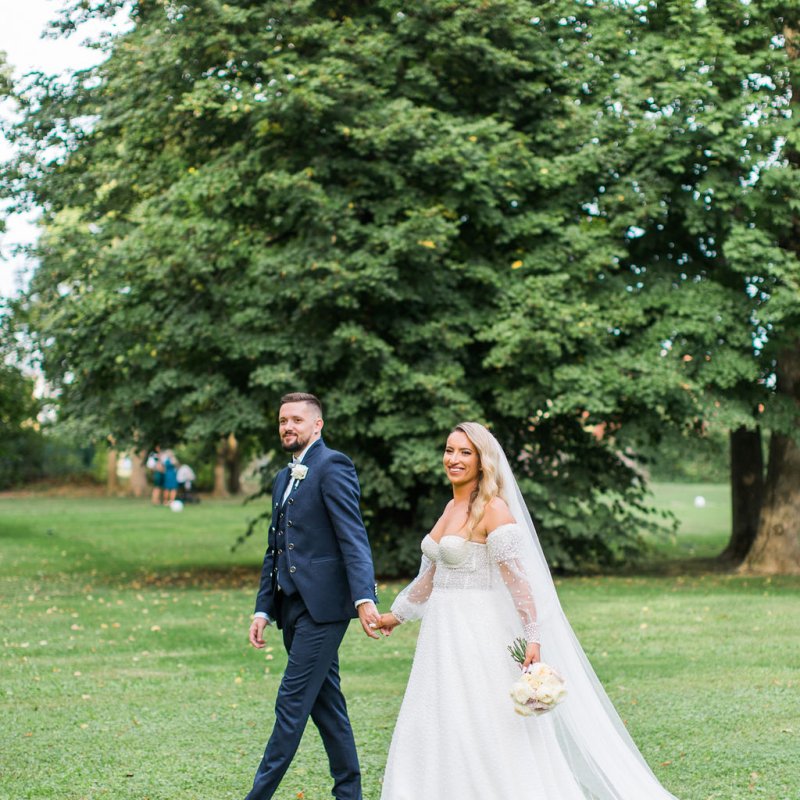 The elegant marquee is connected not only to the manor house, but also to the surrounding green garden, which provides a beautiful space for your wedding under the blue sky during the summer. The wedding tent is ideal for 40-100 guests.
You can also have an official civil ceremony right in the chateau grounds and exchange marriage vows in an unmistakable atmosphere.
"For us, Villa Bork is not just an ordinary place where we got married. It's a place that has grown close to our hearts and, in hindsight, we are convinced that it was fatal for us. A wedding is an experience and emotion that will not be repeated, and it deserves an adequate setting and approach."
"We are incredibly satisfied, happy, impressed not only us but also our guests. Villa Bork is a beautiful place, whether the whole area or the chateau itself. My husband and I are already grateful and most of all satisfied that we chose this place."
"Thanks to the great organization of the whole team of people, everything was stress-free, at ease and we were able to spend time with our guests and enjoy the time spent with family and friends. A huge thank you to the whole Villa Bork team as the day exceeded our expectations."
Dear Betrothed,
One of the most wonderful times in your life is ahead of you - wedding planning. And that includes the decision to choose the most beautiful place to spend your wedding day.
Book a date for your pre-wedding visit and come and see the Chateau Villa Bork.
We look forward to meeting you.
We have summarized some basic information to help you decide if Villa Bork might be the right place for your wedding day.
The pre-wedding visit is a meeting with our wedding coordinator, combined with a private tour of our facilities. At the consultation you will also go over your vision for the wedding, and any necessary details. The meeting lasts approximately 1-1.5 hours, and is non-binding. 
Villa Bork is one of the wedding venues in the higher price category. The historic areas of Villa Bork, the manor house and the park are available exclusively with a 24-hour exclusive rental.
Rental of our chateau with park is suitable for weddings and events with a capacity of 40-100 guests.
Due to the exclusivity of the premises for our clients, it is not possible to book a wedding ceremony or wedding photography outside of a private hire.
Renting a part of the premises or a wedding tent without exclusive use of the entire area and our catering services is not possible.
You can also have an official civil wedding ceremony right in the historical area. The village of Borčice belongs to the registry office of the village of Bolešov.
The rental includes complete furniture, basic furnishings and inventory necessary for the realization of your event. This includes the basic set-up for the wedding ceremony, park lighting, decorative lights in the main part of the park with a swing.
Accommodation in the chateau is available for 2 people in the romantic Baroness and Baron's chambers. For other guests, we will recommend comfortable and pleasant accommodation in our vicinity based on your wishes and requirements, including transport.
There is no restaurant or café in the mansion, and the mansion and park are not open to the public outside of private event rentals.
It is possible to have a dog with you outdoors under the supervision of a responsible person during the rental period.
Our kitchen prepares fresh and tasty meals from the finest ingredients for guests with celiac disease, vegetarian diets, diets or other specific requirements. 
The premises are adapted for your youngest guests, so that families with children can enjoy the fun without unnecessary stress.
Our premises are wheelchair accessible, and you can be sure that all your guests will fully enjoy the charm of our place without any worries.